Indian policy thinktank NITI Aayog has not denied proposals to classify medical devices under the Central Drugs Standard Control Organization (CSDCO), but pushes instead for the implementation of new laws to regulate medical devices.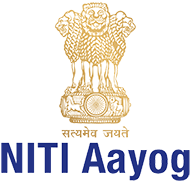 India and Medical Device Regulations
The Central Drugs Standard Control Organization (CDSCO) sits under the Indian Ministry of Health (MoH) as the national regulating authority for medical devices and pharmaceuticals in India. The CDSCO works to regulate and monitor the health standards of pharmaceuticals and medical devices, specifically their safety, efficacy, and quality levels. The standards to which devices are held are outlined under the Drugs and Cosmetics (D&C) Act, 1940. Recently, however, with new draft notifications being introduced in India to regulate medical devices, manufacturers have been raising questions to determine how to classify and register their devices in order to continue their presence in the Indian market. Currently, the CDSCO is responsible for regulating both drugs and medical devices, but this has been heavily criticized recently with the implementation of these new medical device registration rules. Many of these criticisms come from the NITI Aayog, a policy thinktank under the government of India. While the NITI Aayog has not rejected a proposal to keep medical devices regulated under the CDSCO, they have been pushing for the implementation of a new statutory body or regulating laws for medical devices. According to statements made by Minister of State for Health Ashwini Choubey, this new body would be run similarly to the Food Safety and Standards Authority of India (FSSAI) but for the regulation of medical devices.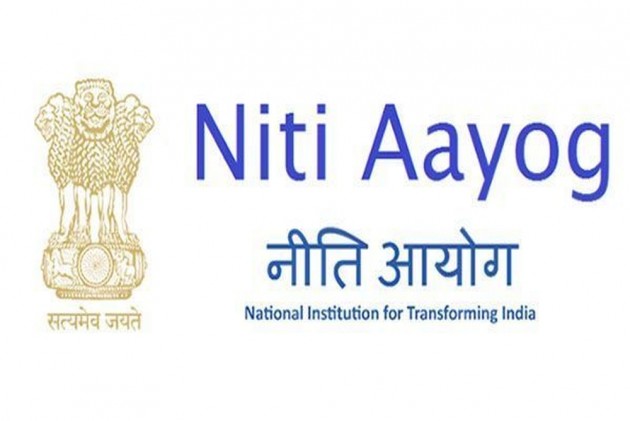 NITI Aayog and New Medical Device Regulation Proposals
The National Institute for Transforming India (NITI) Aayog (Aayog is Hindi for "Policy Commission") is a policy thinktank that operates under the Indian Government. Mainly, the NITI Aayog's goals are to achieve more sustainable development levels by using cooperative federalism and by pushing for the involvement of the state governments of India in the economic policy decision-making process. Being an influential force in the government, its stance on how to regulate medical devices has been very important in considering reworking the country's regulatory framework. While the thinktank has not officially rejected the proposal to bring medical devices under the CDSCO regulations, they have previously strongly advised the Ministry of Health to implement an entirely new system to regulate medical devices. This advisory was built on the grounds that the members of the NITI Aayog do not believe that the CDSCO is fully qualified to decide whether medical devices are safe for use and therefore cannot perform adequately as their regulating authority. Additionally, officials in the NITI Aayog declared that notifying medical devices as drugs under the CDSCO is an inadequate way to regulate the segment, and would just pose a temporary solution to a larger issue. 
They propose three main points backing the implementation of a separate law for medical devices : 
The Drugs and Cosmetics Act from 1940 is outdated: therefore it cannot regulate medical devices in a healthy way 

Lack of human expertise in the CDSCO to check the safety and efficacy of medical devices: the professionals in the CDSCO have chemical-based knowledge that only applies to pharmaceuticals and lack the knowledge on the complicated electronic technology that comes with some medical devices 

Due to the lack of resources to check the quality of devices, they propose only regulating Category A devices like pacemakers that are intrusive and fit inside the human body 
The lack of expertise on medical devices in the CDSCO prompted the NITI Aayog to propose the involvement of Indian Institutes of Technology (IITs) to serve as the efficacy and safety regulator. IITs can be used to fill the gaps that would be left if the CDSCO were the official regulator of medical devices. Using IITs, the Indian government could use labs to verify the safety profiles of medical devices both being imported to the country and being manufactured there. Involving the IITs brings valuable resources, such as staff with expertise on the technology side of medical devices and high-tech labs to the table. Not only can their technology test the electromagnetic, electronic, and biochemical-run aspects of medical devices, with 16 IITs being utilized there can be 16 labs running tests at any given time. Additionally, according to the NITI Aayog, IITs can be used until a separate infrastructure specializing in medical devices is implemented. 
Compliance with New Rules
In response to the NITI Aayog's proposal to implement new regulating laws, a notice has been issued to find the stance of stakeholders on the proposal to notify all medical devices under subsection b of section 3 of the Drugs and Cosmetics Act, 1940 to regulate them under the terms outlined in said Act and Medical Devices Rules, 2017. They are also gauging the stakeholder's opinions on penalties being implemented for placing a device on the market without a valid certificate of conformity. Some of these penalties include:
Fines up to Rs 50 lakh (about 69,800USD)

Up to three years of jail time

Other monetary fines on the manufacturers or importers of unsafe medical devices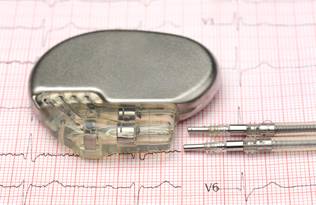 How Can RegDesk Help?
RegDesk is a next-generation web-based software for medical device and IVD companies. Our cutting-edge platform uses machine learning to provide regulatory intelligence, application preparation, submission and approvals management globally. Our clients also have access to our network of over 4000 compliance experts worldwide to obtain verification on critical questions. Applications that normally take 6 months to prepare can now be prepared within 6 days using RegDesk Dash(TM). Global expansion has never been this simple.
Sources:
https://www.business-standard.com/article/pti-stories/niti-aayog-has-not-rejected-proposal-to-bring-medical-devices-under-cdsco-govt-119111901414_1.html
https://www.theweek.in/news/health/2019/11/20/Niti-Aayog-has-not-rejected-proposal-to-bring-medical-devices-under-CDSCO-Govt.html
https://economictimes.indiatimes.com/industry/healthcare/biotech/healthcare/niti-aayog-proposes-separate-regulator-for-medical-devices/articleshow/71798635.cms?from=mdrhttps://theprint.in/india/governance/niti-aayog-wants-iits-to-regulate-medical-devices-which-are-now-covered-by-1940s-law/314438/
https://theprint.in/india/governance/niti-aayog-wants-iits-to-regulate-medical-devices-which-are-now-covered-by-1940s-law/314438/
Want to know more about our solutions? Speak to a RegDesk Expert today!