The US Food and Drug Administration (FDA) finalized guidance on the Humanitarian Device Exemption (HDE) program on Thursday, reflecting amendments made by the 21st Century Cures Act (Cures Act) and the FDA Reauthorization Act (FDARA).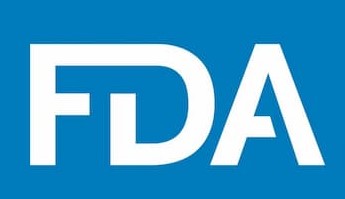 What is the HDE program?
The HDE program is a regulatory pathway created in the Medical Devices Act of 1990 by Congress that allows medical devices to be marketed without evidence of effectiveness. The program is available to manufacturers of devices intended to treat or diagnose rare diseases or conditions that affect less than 8,000 individuals in the United States per year. Previously at 4,000 patients, the Cures Act increased the number in 2017. As rare conditions and diseases only occur in a small number of patients, HDE was created in an effort to combat the difficulty of gathering enough clinical evidence to meet FDA standard of reasonable assurance of safety and effectiveness.
Humanitarian use devices (HUDS) are the devices that have been approved through the program and are exempt from having to demonstrate assurance of effectiveness. To pass, device manufacturers must prove that similar devices do not exist and that there is no alternative way to bring the device to market.
The Finalized Guidance
Following the issuance of the draft in June 2018, the finalized guidance remains largely the same but is used to clarify current HDE review practices, post-approval requirements, appendices related to benefit-risk assessments, and special considerations for devices that fall under the pathway. 
The first amendment clarifies the criteria FDA considers to determine "probable benefit" for marketing authorization for a HUD by listing the types of evidence that may be used to support approval of an HDE application:
Investigations involving human subjects

Investigations using laboratory animals

Nonclinical investigations

Analytical studies for in vitro diagnostics
Moreover, the FDA refines the section on "IRB or Appropriate Local Committee Oversight," by defining an appropriate local committee as having expertise and experience in making and reviewing treatment decisions and applying medical device technologies to clinical care. They include a specific list of examples that may be deemed as appropriate:
physicians with experience in the treatment of rare diseases or conditions

a peer review committee, a credentialing committee, or a Quality Care Committee

a senior executive level medical staff or faculty member (e.g., the Chief Medical Officer, Physician-in-Chief, Surgeon-in-Chief, Department Chair)
Lastly, the FDA explains when an HDE can be suspended or withdrawn, noting, "We intend to discuss the regulatory options with the HDE holder before revoking a HUD designation."
How RegDesk Can Help
RegDesk's platform provides medical device manufacturers with the latest updates on the most important regulations regarding the HDE program. With our service, medical device and pharmaceutical companies have access to the most recent amendments and requirements implemented to maintain compliance and to be able to distribute medical devices on the market without having to provide substantial evidence of effectiveness. RegDesk provides well-structured and reliable information on humanitarian use device regulations to help medical device manufacturers deal with regulatory issues. Along with the FDA, RegDesk also provides information for over 100 markets worldwide to help medical device and pharmaceutical companies expand internationally.