On Friday, the European Medicines Agency (EMA) released two guidance documents addressing issues surrounding drug shortages in the EU, and how to manage drug shortages publicly. These documents were created by a task force specifically to aid in companies' reporting of drug shortages and the following communications. The EMA hopes these guidance documents will "lay the foundations for an improved and harmonised EU approach" when dealing with these issues.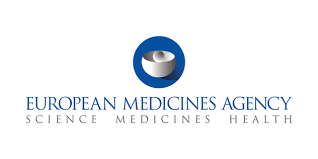 EMA's Statement on the Guidances
The EMA states that "the documents are two key deliverables of the task force and they have undergone extensive consultation with stakeholder groups". When dealing with the issue of drug shortages, there is not a simple or straightforward solution, but there are steps that pharmaceutical companies can take to prevent more issues from arising. Regulatory bodies and companies play large roles in the prevention and management of availability problems in Europe.
The EMA lays out the functions of their task force handling availability problems as follows:
Bringing together experts from EU member states
Develop and coordinate actions for better prevention
Identification of availability issues
Management and communication of availability issues
Improve continuity of supply of human and veterinary medicines across Europe
These new guidances are products of the task force formed within the EMA , and are aimed to help companies and regulatory bodies reach these goals.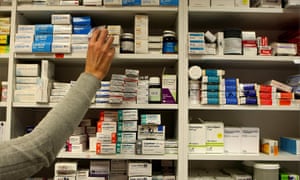 Guidance on detection and notification of shortages of medicinal products
The first of the two guidances defines drug shortages and speaks to how pharmaceutical companies can best address shortages. The guidance tells players in the pharmaceutical industry which issues to report, relating to drug supply, and includes a proposed template for notification of shortages.
The following questions are answered in this guidance:
What is a shortage?
What issues should be reported by MAHs?
Who is responsible for monitoring supply and reporting shortages?
When should a notification be made?
Who should be notified?
What information should be included in notifications?
Read the guidance in full linked here.
Good practice guidance for communication to the public on medicines' availability issues
The second guidance is a guideline for the communication of drug shortages to the public. It is addressed to EU national authorities and the EMA, in order to facilitate a foundation of good practices in this area. EMA says "these groups require timely, accurate and up-to-date information on availability issues to ensure continuity of care."
The guidance includes the following topics and information:
Who should communicate
Who is the target audience
Which format or tools
What information to be published
When to publish
How to involve stakeholders in the preparation and dissemination of information
Internal collaboration
Examples of communication to the public and interaction with stakeholders
Read the guidance in full linked here.
Medical device regulations: https://www.regdesk.co/