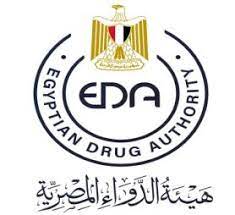 The UDI-DI Lifecycle 
Under the general rule, a new UDI-DI should be used in case of changes to a medical device already placed on the market. However, the applicability of this requirement should be determined on a case-by-case basis. The document also outlines specific criteria to be considered. In particular, this applies to a change that: 
Results in a new variant such as version, model, etc.,

Could lead to ambiguity in the identification of the device,

Creates a new package, or

Constitutes changes to one of the key characteristics (e.g., version, labeling, brand or trade name, etc.). 
The authority also mentions that in case the new UDI-DI actually replaces an existing one, this should be duly reflected in the appropriate database and its entries should be amended accordingly.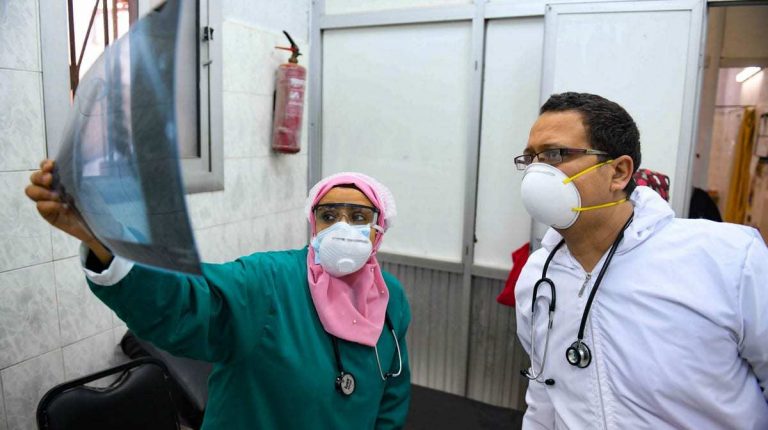 Egyptian UDI Database 
The document further highlights the key points related to the country's UDI database containing information about the unique identifiers assigned to medical devices allowed to be marketed and used in Egypt. Under the general rule, an entity responsible for a medical device (for example, a medical device manufacturer or its authorized representative) is obliged to ensure the information submitted to the database is relevant and accurate at any time. In this regard, the authority states that the data should be subject to validation both in the process of the initial submission and also on an annual basis. Furthermore, the authority reserves the right to request additional information at any time. Initially, the data related to a medical device should be available at the moment it is placed on the market. In case of the changes, the data should be amended accordingly no later than 10 business days from the date such changes took place, except in the cases when the changes require a new UDI-DI to be assigned. 
According to the guidance, the information to be submitted by a responsible entity should include, inter alia, the following details:
The GTIN in a 14-digit format (GS1);

The establishment national registry number of the agent or local manufacturer;

The medical device national registration or listing number;

Name and address of the manufacturer (as labeled);

Name and address of the agent (as labeled);

Brand/Trade name/Trademark (as labeled; if no formal brand or trade name is used or registered, enter device name that users are accustomed to using);

Arabic version of Brand/Trade name/Trademark – for lay person/home-use devices;

Variants such as version/model name/number identifier;

Catalog number;

Device description – is labeled, in the labeling, or presented in marketing material, including a website;

Arabic version of description – for lay person / home-use devices;

Quantity – number of units in this device or package.
Apart from the above, a responsible party should also submit information about sterilization (if applicable), special labels, special storage conditions, warnings and contradictions, class of the device under the applicable risk-based classification, and also the contact details. The authority additionally emphasizes that all information should be provided in English, unless otherwise explicitly stated. Specific criteria should be also applied in the case of medical devices subject to direct marking. 
The document also outlines the scope of information to be provided about device packages. In particular, a responsible entity should provide the following:
The Package UDI-DI number;

Package type (e.g., case, carton, box);

Quantity per package;

The UDI-DI of the next lower device/package contained within this package;

If the package contains PIs that are different from those used in the label, the PIs used in this package are UDI. 
In the case of medical device kits, it would be necessary to provide references to the UDI-DIs of all medical devices associated with the product. 
Should a medical device be removed from the market entirely, a responsible entity should duly indicate the date from which the product is no longer offered. 
Request for an Exception from or Alternative to a UDI Requirement 
As described in the guidance, an entity responsible for a medical device is allowed to submit a request for an exception from or alternative to any of the applicable regulatory requirements described herein. Such a request should indicate the particular device subject to review, the requirement in question, and also justify the request: an applicant should explain why the requirement should not be applied, or why an alternative should be applied instead of general requirements, and how this would impact the assessment of the safety- and performance-related matters. 
Software as a Medical Device 
According to the guidance, specific requirements should be applied in the case of software as a medical device (SaMD) which stands for software intended to be used for one or more medical purposes that perform this purpose without being part of a hardware medical device. As it is stated by the EDA, the same irrespectively of the particular way the product is supplied: available for downloading or packaged and supplied on a physical media. In the case of a software-based product, a unique device identifier should be provided in a way ensuring it is easily accessible by the user. If the software does not have a user interface at all, the appropriate data should be transmitted via an Application Programming Interface (API). If the software can display information on one of the screens, it should be provided in a human-readable format. 
It is also important to mention that apart from the general rules related to changes requiring a new identifier to be assigned, in the case of software-based products a new identifier would be needed in case of a modification that changes:
The original performance and effectiveness,

The safety or the intended use of the Software, or 

The interpretation of data. 
Specific Rules for Implantable Devices 
The guidance also highlights specific rules to be applied in the case of implantable medical devices. First of all, the authority states that to ensure traceability of implantable devices serial numbers should be used. Furthermore, the products should be accompanied by the "implant cards" containing information necessary to identify a device. However, some of the implantable devices are exempted from this requirement. Such an exemption applies, inter alia, to sutures, staples, dental fillings, dental braces, tooth crowns, screws, wedges, plates, wires, pins, clips, and connectors. The authority also mentions that a unique device identifier containing both UDI-DI and UDI-PI should be available at the point of implantation. 
In summary, the present guidance provides additional clarifications regarding specific requirements to be applied about certain types of medical devices that require a different approach due to their nature. The document highlights the most important aspects to be considered to ensure compliance with the applicable regulatory requirements for unique device identifiers. 
Sources:
https://www.edaegypt.gov.eg/ar/%D8%A7%D9%84%D9%85%D8%B1%D9%83%D8%B2-%D8%A7%D9%84%D8%A7%D8%B9%D9%84%D8%A7%D9%85%D9%89/%D8%A7%D9%84%D8%A5%D8%B9%D9%84%D8%A7%D9%86%D8%A7%D8%AA/%D8%A7%D9%84%D8%AF%D9%84%D9%8A%D9%84-%D8%A7%D9%84%D8%A5%D8%B1%D8%B4%D8%A7%D8%AF%D9%8A-%D8%A7%D9%84%D8%AE%D8%A7%D8%B5-%D8%A8%D8%A7%D8%B3%D8%AA%D8%AE%D8%AF%D8%A7%D9%85-%D8%A7%D9%84%D8%A8%D8%A7%D8%B1%D9%83%D9%88%D8%AF-%D8%A7%D9%84%D8%AF%D9%88%D9%84%D9%8A-%D9%84%D9%83%D8%A7%D9%81%D8%A9-%D8%A7%D9%84%D9%85%D8%B3%D8%AA%D9%84%D8%B2%D9%85%D8%A7%D8%AA-%D8%A7%D9%84%D8%B7%D8%A8%D9%8A%D8%A9/ 
How Can RegDesk Help?
RegDesk is a next-generation web-based software for medical device and IVD companies. Our cutting-edge platform uses machine learning to provide regulatory intelligence, application preparation, submission, and approvals management globally. Our clients also have access to our network of over 4000 compliance experts worldwide to obtain verification on critical questions. Applications that normally take 6 months to prepare can now be prepared within 6 days using RegDesk Dash(TM). Global expansion has never been this simple.