The US medical regulating authority (FDA) finished the discussion on recently published framework for Software as a Medical Device (SaMD) to create a basic guidelines for innovative technologies such as artificial intelligence (AI) and machine learning (ML). Both of these technologies create countless opportunities in healthcare, but safety should also be one of the most important factors.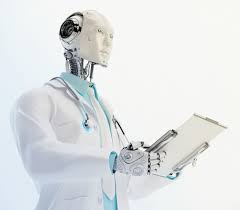 Upcoming regulatory changes
The main goal of the previous public discussion was to collect opinions of involved parties on the relevant issue. At the same time, there are groups of specialized authorities conducting the research on perspective regulatory amendment.

They are:
Medical Imaging Technology Alliance
Consumer Technology Association
Electronic Health Record Association
Connected Health Initiative
Healthcare Information and Management Systems Society
As a result of various institutions participating in this public discussion, there will be more detailed analysis about the regulatory framework and lead to better risk evaluations.

Also, this new framework will most likely be well-balanced between safety and effectiveness; manufacturers of SaMD will still have room for the development of their innovative products but will also stay within the safety guidelines in this proposed framework.

One of the main concerns is that the artificial intelligence and the machine learning program is not only limited to medical field but rather can be applicable in many other areas. Therefore, this may create complications in the regulatory procedures.

The FDA plans to consistently review the feedback and improve the regulatory framework to maximize the potential of such powerful tool, but also to protect the patients from possible harm.


Future/applications of artificial intelligence in medical device software

Such advancement in software technology is fueling many healthcare companies to develop and implement Artificial Intelligence.
There are numerous numbers of Artificial intelligence under development.
Below is a few lists of upcoming innovative projects.
LDCT


LDCT (low-dosage CT) combined with artificial intelligence has allowed better detection of lung cancer.

The AI in LDCT uses an automated image evaluation system, which greatly enhances the accuracy of detecting lung cancer.

Last year, a study was done to compare a radiologist's analysis to that of an AI incorporated LDCT.  The result showed that the AI performed as well as or better than a radiologist in detecting biopsy.

It would require an experienced expert radiologist to examine through hundreds of two-dimensional images or slices in single scan but the AI-incorporated LDCT is capable of viewing the lung as a whole three-dimensional image.
This is the main reason why the AI is more effective in analysis and diagnosing for cancer.


Mount Sinai Launches New Center for Artificial Intelligence

Mount Sinai plans on creating a center that will primarily use artificial intelligence.
They will use artificial intelligence to translate and process genomic information from their database, hoping to improve the quality of patient care.
The center will primarily focus on integration of genomic insights.
Few of their current planned projects are epigenomics, pharmacogenetics, and exposomics.
They will incorporate theses projects with EHR datas to create a wearable device for the patients.
The final product would be a model of molecular, cellular and circuit network, which would facilitate disease progression.


AI in sleep diagnostics


In 2015, Iceland-based sleep technology company, Nox Medical, created an AI tool to assess various areas of sleep.
Their main focus as of now is to use the AI tool to automate sleep study scoring and extract new insights from the sleep study data.
They also have created a sleep detector program called Noxturnal, which is a sleep analysis program that they have been working on since the beginning.
By using their tools, Nox Medical believes that doctors and will be able to perform more accurate diagnostics while also seeing more patients without the burden of heavy workload.
Medical device regulations: https://www.regdesk.co/
Want to know more about our solutions? Speak to a RegDesk Expert today!