The Future of Regulatory Management is Here with RegDesk's Holistic RIMS Software
Regulatory management is important for ensuring compliance in a variety of industries but is especially crucial for medical device manufacturers. However, regulatory information management systems for medical devices often remain behind the times and are held back by manual processes, redundancy, and compliance risks. RegDesk's RIMS (Regulatory Information Management System) Software is a game changer when regulatory teams need an efficient, holistic solution to improve their processes.
RegDesk's RIMS Software isn't your average regulatory management software. With advanced AI technology and comprehensive features, this holistic RIMS platform empowers MedTech and Diagnostic companies to expedite bringing their medical devices to market, all while ensuring compliance with regulations.
Learn more about regulatory management's current challenges and how RegDesk's holistic RIMS software is helping organizations thrive in the complex, ever-changing regulatory environment.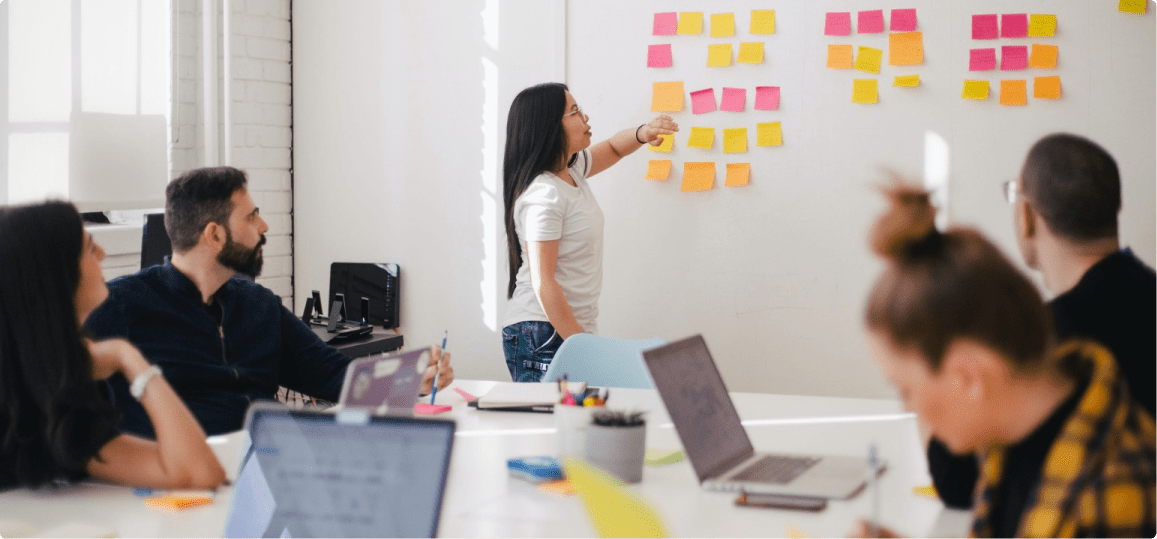 Current Challenges in Regulatory Management
Regulatory management for life science and medical technology is more complex than ever. As regulatory requirements become increasingly intricate, it's essential for MedTech organizations to seek innovative solutions to stay ahead.
Here are a handful of the current challenges in regulatory management that RIMS software can help mitigate.
Complex Regulatory Requirements
Today's Medical Developments explains that medical device firms face the difficult burden of complying with a plethora of rules and regulations. The publication further emphasizes how the quantity and complexity of regulatory requirements have skyrocketed in recent years, which is a trend that is likely to continue.
Not only do MedTech companies operate in a highly regulated industry, but these regulations are different in global markets. The complex and inconsistent requirements can make it difficult to bring a device to new markets. While certain regulations may overlap, each country's approval requires a separate proposal which creates more work for regulatory teams.
The right regulatory intelligence software can help automate some of these processes to help teams ensure compliance with complex requirements.
Manual and Redundant Processes
Many of the processes regulatory teams must complete to bring a new device to market are laborious and manual. This is especially true when it comes to the submission process. As previously mentioned, companies are required to submit a proposal to each market they want to enter. Even if applications for different markets require similar information, teams are burdened with filling out each application individually which is incredibly redundant.
At the same time, teams are tasked with manually monitoring regulatory updates, maintaining spreadsheets, and physically handling and updating documents. These manual processes are incredibly time-consuming and prone to human error.
Without centralized regulatory information management software, collaboration is hindered, data is fragmented, and efficiency is squandered.
Lack of Real-Time Data and Analytics
Not all regulatory compliance management tools are created equal. When organizations rely on traditional or outdated practices, they lack access to real-time data and analytics that are essential for decision-making.
MedTech's regulatory compliance relies on having the most up-to-date information and reports. Without it, companies are not able to make informed decisions or respond to regulatory changes quickly.
Compliance Risks and Delays
Most of these challenges increase the chances of a MedTech company being non-compliant. The complex processes are always changing, and if a team misses a crucial change they may fail to comply with it. Furthermore, redundant processes that are prone to human error can put organizations at risk of non-compliance as can reliance on outdated or inaccurate data.
MedTech compliance risks span everything from product design and development to quality management and, of course, regulatory management. The experts at Deloitte explain that in the global marketplace, regulatory change can result in fines, penalties, and loss of market access.
Compliance risks are costly and can cause irreparable damage to an organization's reputation and bottom line.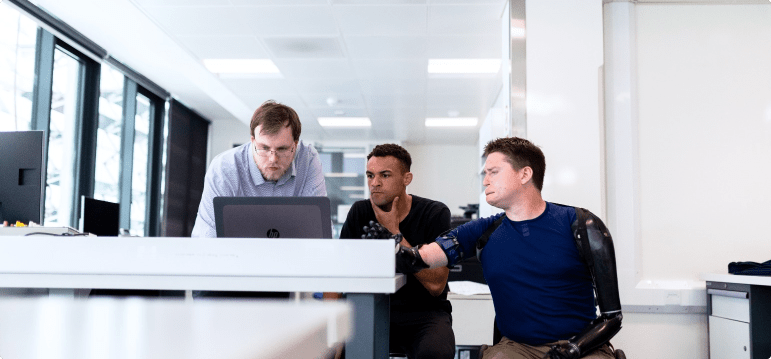 Making Holistic RIMS Software a Reality
There are many regulatory compliance solutions that promise to address these challenges. However, their approaches often lack a holistic perspective which continues to result in fragmented processes, siloed information, and redundancy that hinders efficiency.
MedTech organizations require comprehensive regulatory compliance software to serve as a central hub for regulatory information, automate processes, and provide real-time insights. RegDesk's RIMS software offers this holistic approach that empowers organizations to streamline their regulatory management efforts and enhance operational efficiency.
Defining a Holistic Solution
At its core, a Regulatory Information Management System (RIMS) is a software solution designed to streamline regulatory management processes. It can help organizations navigate the complexities of dynamic regulatory requirements and ensure compliance with applicable laws and standards.
However, not all regulatory and compliance solution companies are created equal. RegDesk prides itself on being one of the most comprehensive platforms for managing regulatory information. While other solutions operate in a silo and still require a lot of manual input, RegDesk takes a holistic approach to address a regulatory team's key needs through a single centralized platform.
In business, a holistic approach is a strategy that connects every department in an organization to help them work as one team, explains Indeed. The same is true of holistic solutions, they connect many disparate processes and data in one centralized place to enhance efficiency and compliance.
Unlike standard RIM solutions that only track and manage registrations, RegDesk's RIMS platform offers a holistic approach.
Overview of RegDesk's RIMS Software
RegDesk's holistic RIMS software is revolutionizing the regulatory landscape with its transformative approach to regulatory management software. The all-in-one regulatory intelligence tool has everything regulatory teams need on one centralized platform.
Here are some of the features you can find as part of RegDesk's RIMS software.

Centralized Regulatory Database
As a RIMS software company, RegDesk understands the unique needs facing regulatory management teams. That's why the RIMS platform includes everything a regulatory team needs in a single centralized platform. This includes:
The most up-to-date, comprehensive regulatory intelligence
Artificial intelligence (AI) powered submissions
Registrations and reports on key metrics in seconds
Regulatory change assessment software
Regulatory teams can streamline processes and remain compliant with the best regulatory intelligence tools and up-to-date analytics at their disposal.

Automated Regulatory Tracking and Updates
RegDesk monitors global legislation, guidance documents, and standards continuously and provides daily alerts when changes occur, giving instant access to medical devices, IVD, and SaMD requirements for more than 120 countries.
Interactive, user-friendly dashboards are a breeze for teams to navigate to find the latest updates and ensure compliance. Through RegDesk's regulatory information management software, teams always remain informed, become proactive, and make informed decisions faster. Teams can always find the information they need to respond instead of reacting to change as it happens.

AI-Powered Submissions
While most RIMS regulatory software simply hosts and tracks documents, RegDesk provides unique tools to help teams prepare, manage, and publish submissions. Artificial intelligence in regulatory affairs is essential for streamlining manual and redundant processes.
RegDesk leverages the power of AI to provide teams with instant access to country-specific templates and auto-fill subsequent applications. Artificial intelligence in regulatory compliance empowers organizations to prepare submission-ready applications in days rather than months.
The intuitive RIMS software collects and assembles necessary data, documents, and evidence required for medical device submissions. Plus, the work on previous applications is used to auto-complete subsequent submissions, thus saving teams time and resources while reducing the risk of non-compliance.

Real-Time Change Assessment & Standards Management
Requirement changes during a product's life cycle are inevitable and can happen at any time. It's essential for teams not to be caught off guard when change occurs. With holistic RIMS software, teams can easily track and be alerted to relevant changes and understand the impact of those changes on a global scale. This eliminates overly complicated back and forth to save time and ensure compliance with relevant standards.
Along with regulatory change management software, the holistic RIMS solution also includes standard management to ensure teams stay on top of ever-evolving standards. The centralized repository of product-specific standards makes global compliance a lot more simple. The advanced algorithms monitor changes to standards in real-time so teams are never caught off guard by any new regulations.

Integration with External Systems and Data Sources
As a holistic RIMS software solution, RegDesk isn't only a great system on its own but can also integrate with an organization's other systems. RegDesk can integrate with most existing systems quickly to break down data silos and create synergy between once disparate systems.
This seamless integration aids in communication and is also ideal for scalability. Integrated regulatory compliance management software is also flexible enough to adapt to the unique needs of an organization and can scale up to accommodate an organization's changing needs.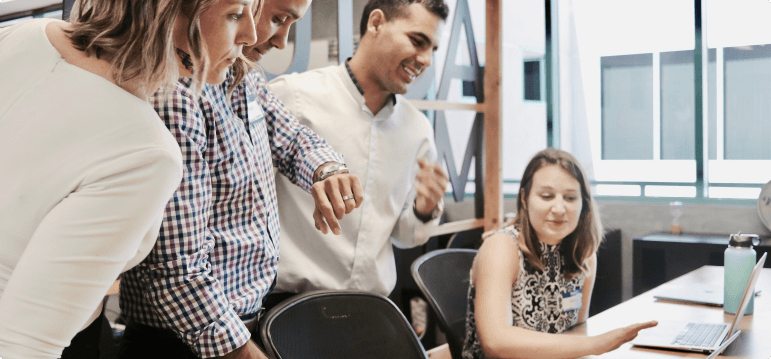 Benefits of RegDesk's Holistic RIMS Software
The best RIMS software can change how an organization operates for the better. The benefits of having one centralized platform for regulatory compliance are priceless.
Enhanced Efficiency and Productivity
As you can imagine, a comprehensive regulatory compliance management system can drastically improve an organization's efficiency and productivity. It automates routine, manual tasks and reduces manual errors and redundancies to streamline regulatory processes.
A holistic RIMS software effectively eliminates the risk of human error to safeguard and streamline the entire product lifecycle. At the same time, it also simplifies complex processes and language to set regulatory teams up for success. RegDesk provides regulatory teams with easy-to-follow requirements checklists with timelines and fees to ensure they understand country-specific requirements from start to finish.
Improved Regulatory Compliance
Not only does RIMS software streamline processes, but it never compromises compliance. Regulatory teams are able to complete submissions and forms faster without cutting any corners or risking costly fines.
That's because compliance is at the foundation of RegDesk's RIMS software. RegDesk takes pride in always remaining up-to-date with global regulatory requirements and passes this information on to regulatory teams in real-time.
Organizations always have access to timely updates in addition to notifications to ensure they never miss any changes that could affect their medical device or application. The real-time monitoring of regulatory changes allows regulatory teams to shore up their risk assessments and have plans in place to mitigate and respond to any new regulations to not hinder any progress.
Overall, RIMS software can provide organizations with the competitive advantage they need to get to market faster and reach their revenue goals. Not every organization has access to comprehensive regulatory data, advanced analytics, and expert insights. With RegDesk, they do. This empowers data-driven decision-making that puts them over the edge.
In addition to these insights, teams also have access to customizable reports and visualizations. RegDesk's advanced algorithms quickly search through large amounts of data to generate comprehensive reports with detailed insights and analysis on changes, trends, and issues for teams to make informed compliance decisions.
Who Can Benefit from RIMS Software?
RegDesk RIMS software is ideal for regulatory teams in the MedTech and Pharma industries. More specifically, teams who can benefit from regulatory compliance software may be currently:
Using spreadsheets to track global registrations
Spending hours fiddling with data to generate key reports using Excel
Struggling to monitor the status of global registrations
Missing deadlines on renewals
Shipping unapproved products to the wrong countries
If this sounds like your regulatory compliance team, it's time to invest in a holistic RIMS solution.
RegDesk is a holistic Regulatory Information Management System that provides medical device and pharma companies with regulatory intelligence for over 120 markets worldwide.
RegDesk helps companies prepare and publish global applications, manage standards, run change assessments, and obtain real-time alerts on regulatory changes through a centralized platform that leverages artificial intelligence.
Learn more about RegDesk and how it can help you bring your medical device to market today.