The Saudi medical regulating authority announced upcoming changes in their medical device regulations. These changes are occurring with the goal to harmonize regulatory requirements with those of the European Union, which will also be changing in 2020.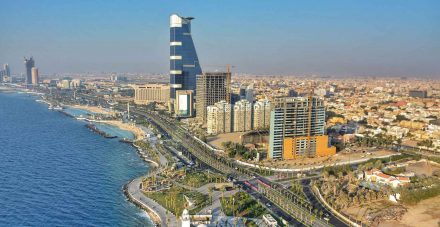 The scope of changes
The existing regulatory requirements allow manufacturers of medical devices to use the CE Mark to confirm its compliance with safety requirements.
CE markings are used to confirm that the marked product is safe for patient health and the environment as it met the appropriate standards. This marking is widely used within the European Economic Area (EEA). The marking is recognizable and generally acceptable, which makes it a universal mark for all products, even outside the EAA. If the product originated from a country outside the European Union (EU), the manufacturer should undergo the conformity check procedure and obtain a safety confirmation. The Saudi legislation allows manufacturers to obtain a CE mark as a confirmation.
The changes in the European medical device regulations included in the Medical Devices Directive (MDR) and In-vitro Diagnostic Devices Directive (IVD) imposes additional requirements to the medical devices and application process. These acts are the most up-to-date and detailed, so the Saudi FDA requires manufacturers to comply with the requirements set forth by the MDR and the IVDR to be granted the permission to distribute their products within the market of Saudi Arabia.
The compliance adjustment process will take longer, which is why the regulating authority specified a new, additional transition period. The upcoming requirements set by the MDR and the IVDR will be applicable starting May 2020 and May 2022 respectively. From then on, medical device manufacturers would have to confirm compliance with the requirements specified by the Directives mentioned above.
Device Identification
As a part of the upcoming changes, the regulating authority announced the implementation of a Unique Device Identification (UDI) system. According to the rules, the identification information should include a production and device identifier in several formats. Medical devices, except those that are custom made, should have the appropriate markings to inform the customers. The manufacturers would also have to change the UDI marking if any changes arise to the device itself. The main goal of the system is to establish a transparent device identification and simplify the process of obtaining information related to the particular medical device by the customers. The system would allow customers to check the device and all the related issues through a special database using the unique device identification mentioned above.
Classification
The current classification system of medical devices under the Saudi FDA is Class I, II, IIa, IIb, III, and IV with Class I posing the lowest level of risk to the human body and Class IV having the highest risk. Medical device manufacturers should comply with the new requirements specified according to the class of the device. The Saudi FDA also specified transition period for the obligatory marking of the devices – it will constitute one additional year for each class.