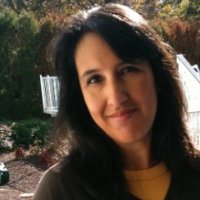 Katrina is a U.S. medical device regulations consultant on the east coast with in-depth knowledge of the Medical Device Industry. Katrina has been a consultant with RegDesk for a while now and we recently had the chance to catch up!
REGDESK: Did you have any hesitation using RegDesk initially?
KATRINA: Yes, it was a new concept and I didn't want to be a guinea pig.
REGDESK: What moved you to try it out?
KATRINA: I would say it was my initial conversation with Priya because we come from similar backgrounds and we share the same passion and vision for the clients. Clients know they need help but don't know where to go and the internet is loaded with consultants. So, to sum it up, it was my conversation with Priya that made me think it would be mutually beneficial.
REGDESK: What has been your experience so far with RegDesk?
KATRINA: There were some kinks at first with both parties but overall it's been great. It gets smoother as we continue getting clients on board because the more clients you get the more consultants are able to obtain business and you build a registry of top-notch folks on both sides. From a medical device regulations consultant consultant point of view, it looks like we're getting better at vetting out the clients and what they want which is going in the right direction.
REGDESK: What is it that RegDesk is doing for you?
KATRINA: It's allowing me to pick and choose what sparks my interest. It's the breath of clients who come to me, regionally and globally, based on profile. RegDesk has provided opportunities. It's kind of like a pay-it-forward approach for me; say it's a startup company who wants more info about X, I can provide that. Typically I provide it free of charge so they take that information and they'll hopefully pay it forward to somebody else. So, it's not always about a contractor type of relationship. I look at it as a relationship I'm building even if it's just a one-off two hour strategic consult, hopefully, it's enough for them to say "wow she gave me some good advice and gave me more than I even asked and she was looking in the future to try and commercialize a product or a service." So, I hope we are giving RegDesk, collectively as consultants, above and beyond the expectation of the client.
REGDESK: What distinguished RegDesk from others?
KATRINA: I like that I don't work for RegDesk, I collaborate with RegDesk. We are on the same team but I'm not a contractor of RegDesk. Who is running the helm and reporting under that structure also makes a difference. Although our profiles as consultants are on there, it doesn't portray or relay much about the consultant other than what is face value so RegDesk is brokering these deals and if a client has a specific request for a medical device regulations consultant consultant who is bubbly and doesn't take life so seriously but is serious about what they do and have experience in X,Y and Z you guys might know the perfect consultant from the repository for that client. That makes the client feel better, that you guys are truly vetting out what is the best fit consultant wise. If the initial call with a client doesn't feel right, the relationship won't work. RegDesk knows that it's all about building relationships.