Who We Serve
Whether you're a Fortune 500 pharma company or a medical device startup, we've got you covered.
Learn More
Medical Device Companies
The RegDeskTM platform serves medical device companies both big and small that are eager to expand internationally. Our software is a complete solution for product registration. It delivers instant access to the most current and most competitive regulatory intelligence, streamlines the application preparation and management processes, expedites time to market, and pushes companies to awaken their latent market potential. Our cost-effective pricing model makes RegDeskTM an accessible option for life sciences companies of every size, whether their focus is to expedite time-to-market, reduce risk, or keep regulatory costs low. There will be no low-balled quotes or surprise charges.
The RegDeskTM platform also supports pharmaceutical companies. Our clients in the pharmaceutical industry can leverage our vast network of regulatory consultants to get answers to their most specific regulatory questions. RegDesk PeerTM helps both emerging and established pharmaceutical companies beat their competition to the most lucrative markets worldwide.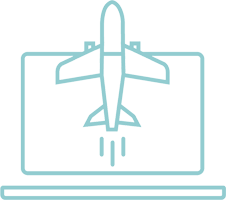 Speak to a RegDesk Expert today!